A valance is usually a short length of drapery material that hangs above a window. Its purpose is both functional and decorative. While it effectively conceals curtain hardware, the benefits of using a window valance go far beyond that. When used alone, a valance will dress up a plain window. It adds color that can complement the rest of the room's décor and draws attention to the outside view.
When used along with curtains, curtain panels, shutters or blinds, the valance acts as a final touch to the complete window treatment and gives the window a clean, finished and artistic appearance.Valances tend to be less expensive than other styles of window treatments, making it a cost-effective way to renovate a room's décor for those on a tight budget.
Swags, Knots, & Panels in Dining Room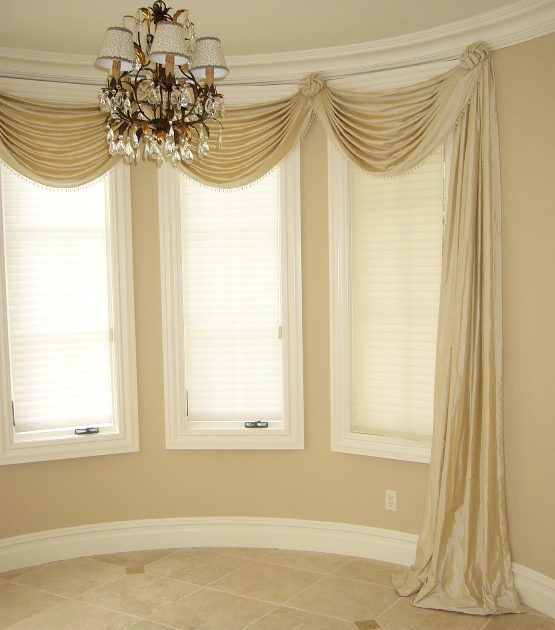 Silk Swags, Knots, and Panels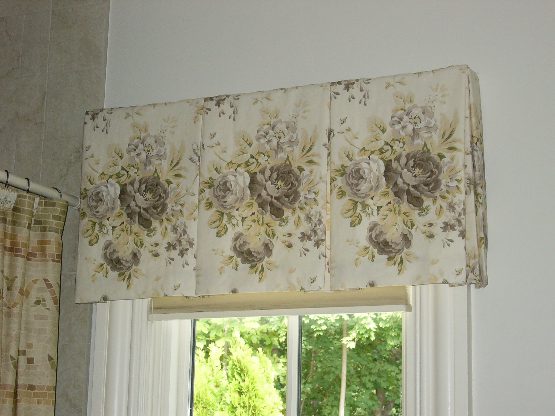 Box Pleated Valance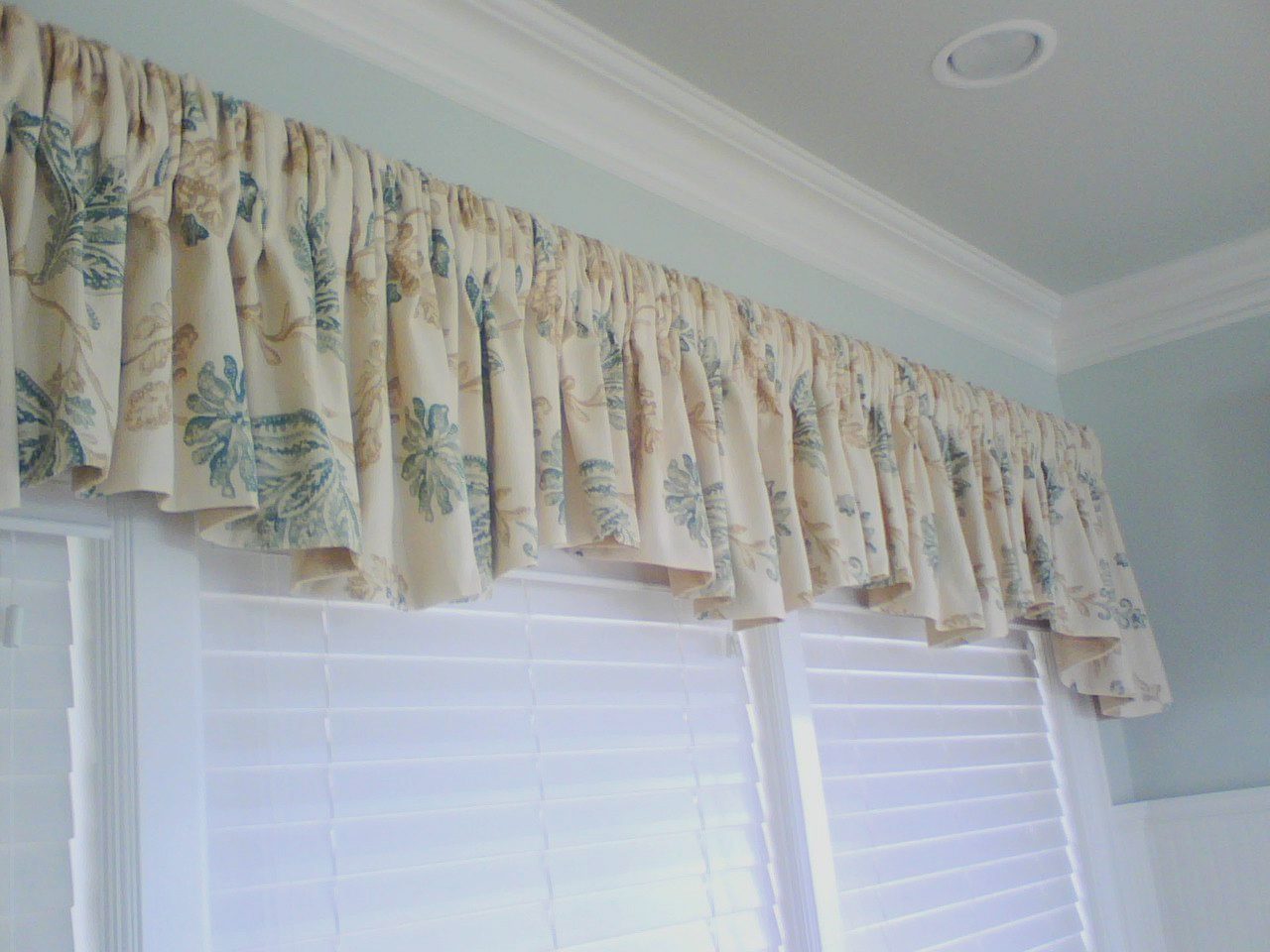 Shirred Rod Pocket Valance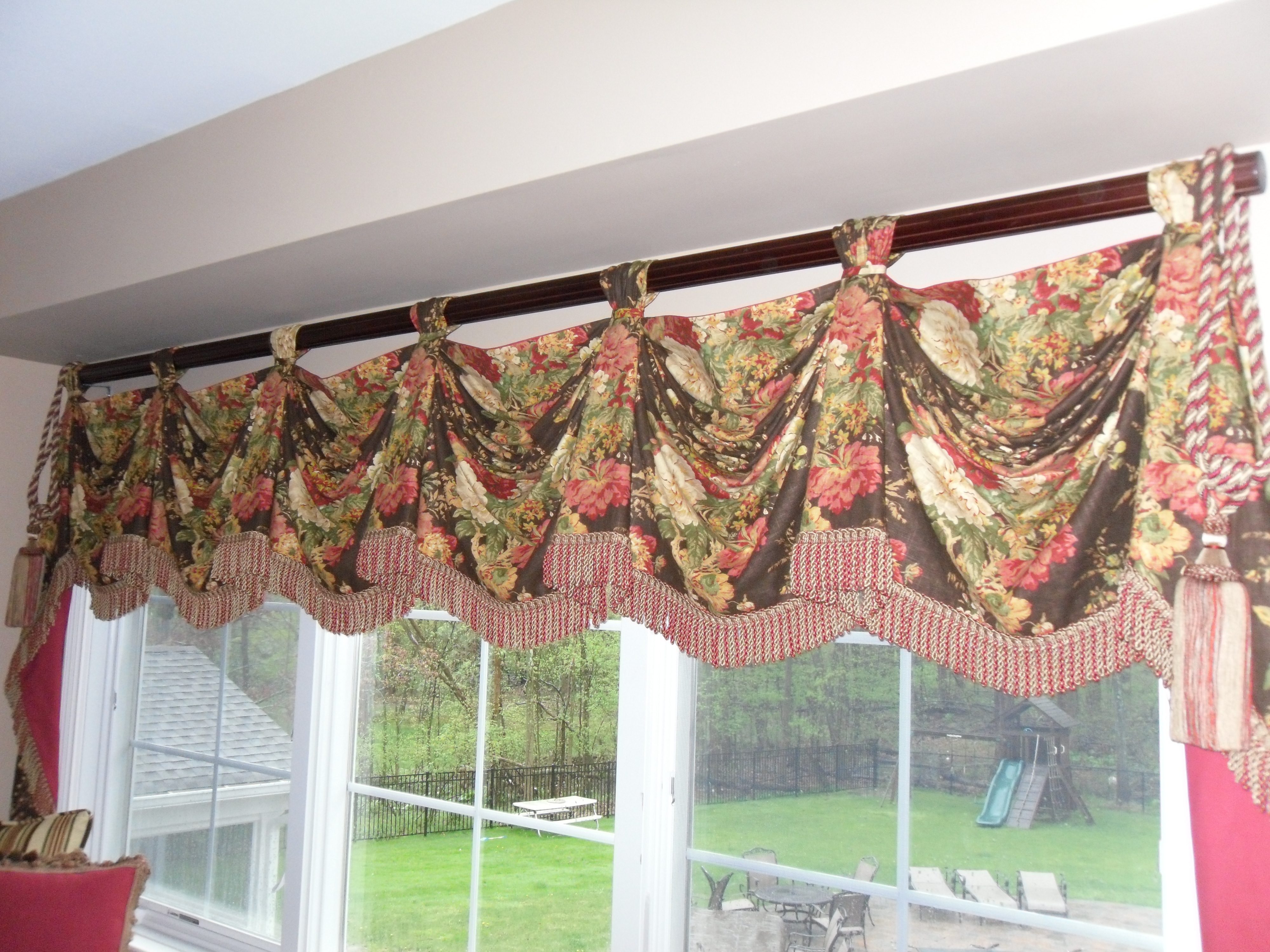 Pole Kingston with Trim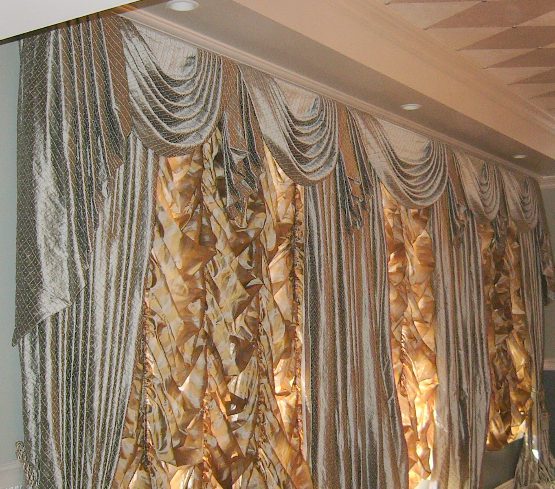 Formal Pleated Swags and Jabots, Panels, and Austrian Shades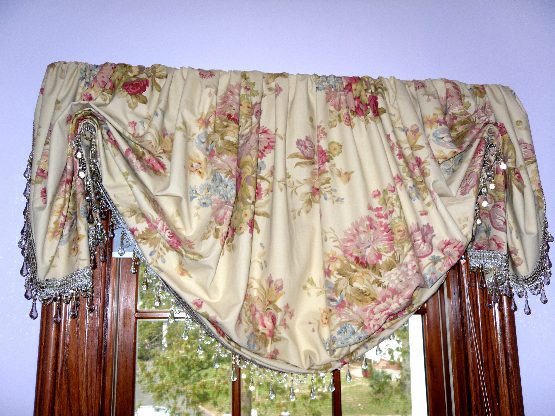 Balloon Valance with Beaded Trim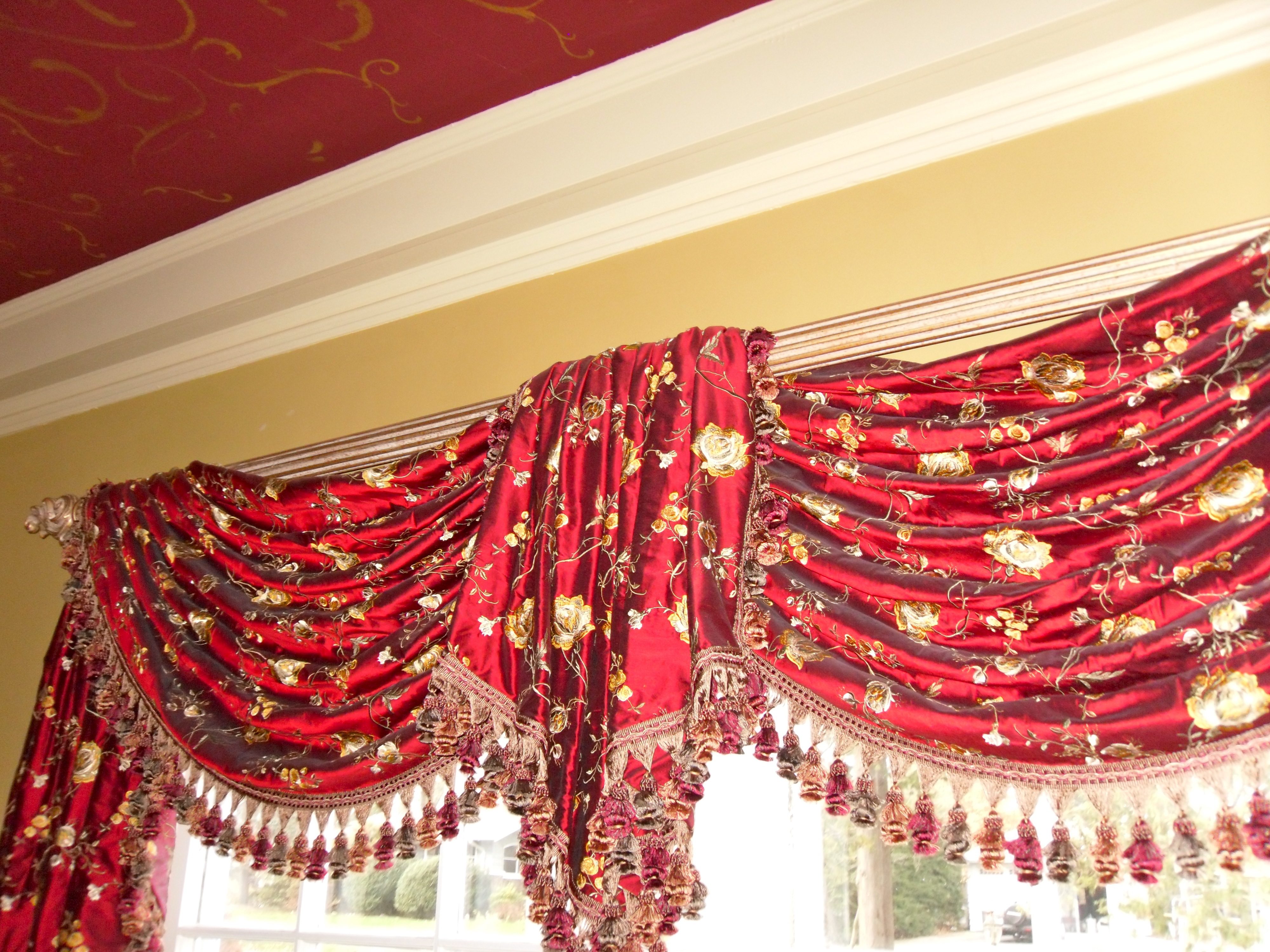 Swags with Center Jabot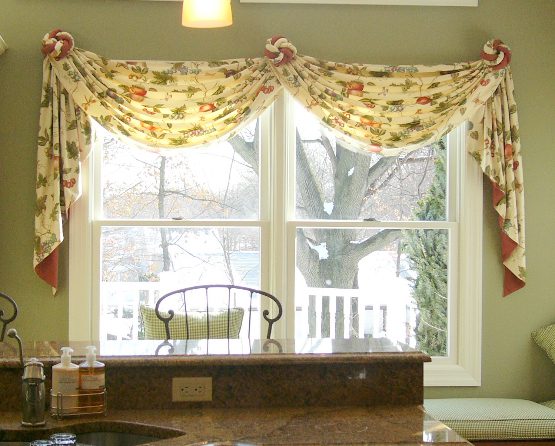 Swags, Knots with Contrast Lined Jabots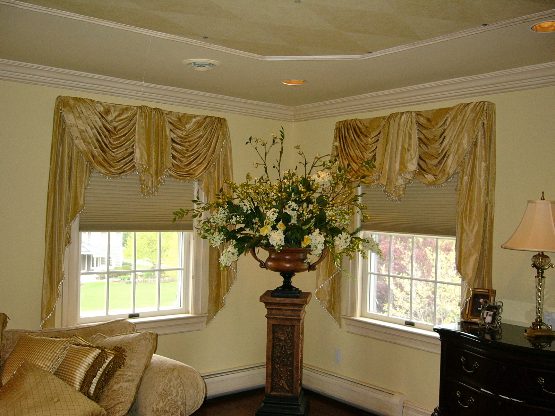 Swags & Jabots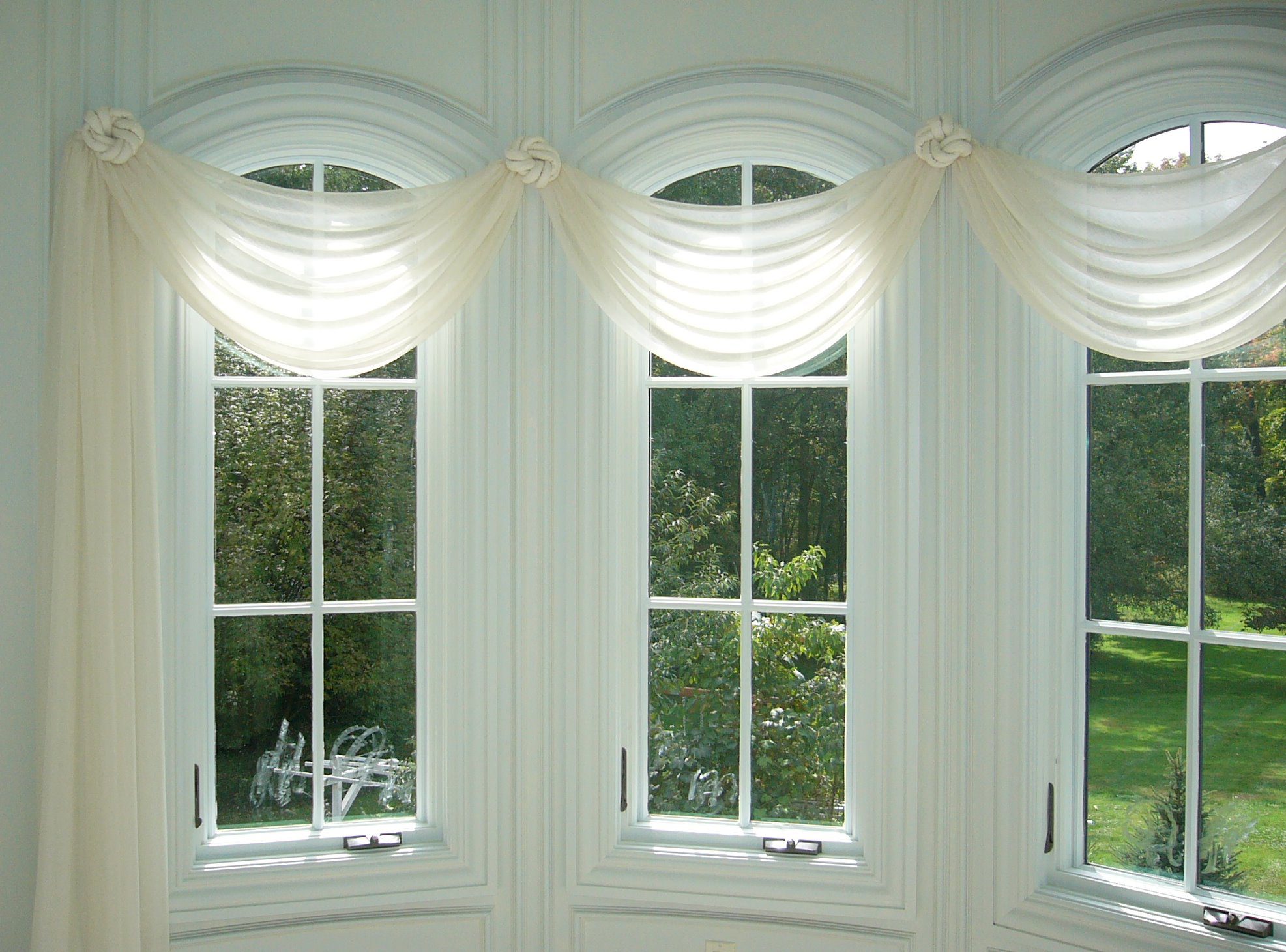 Sheer Swags, Knots, and Panels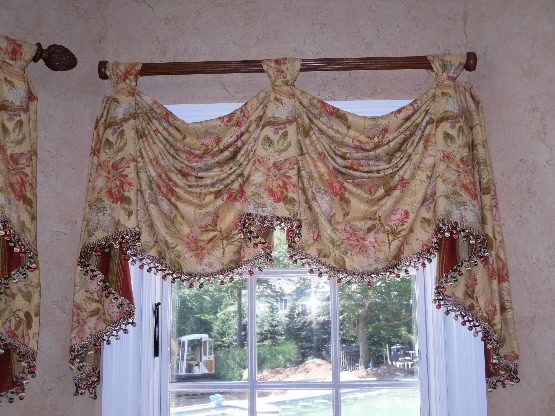 Pole Kingston Valance with Beaded Trim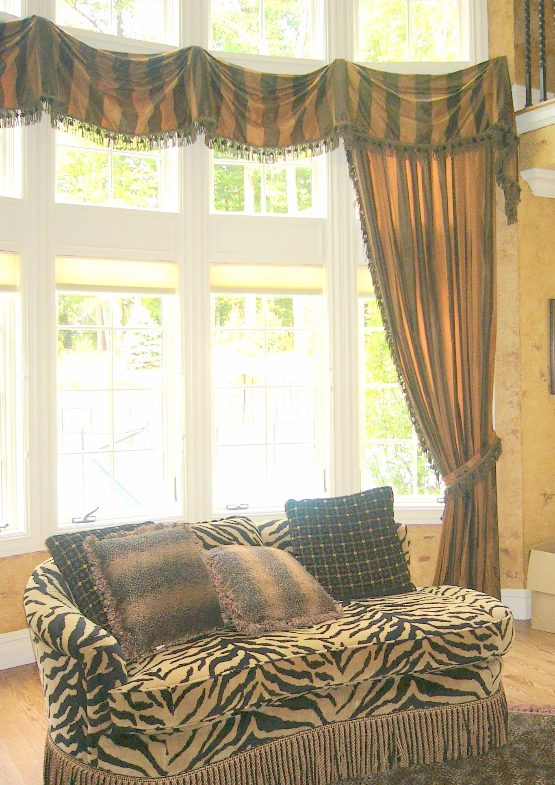 Floating Kingston Valance with Panels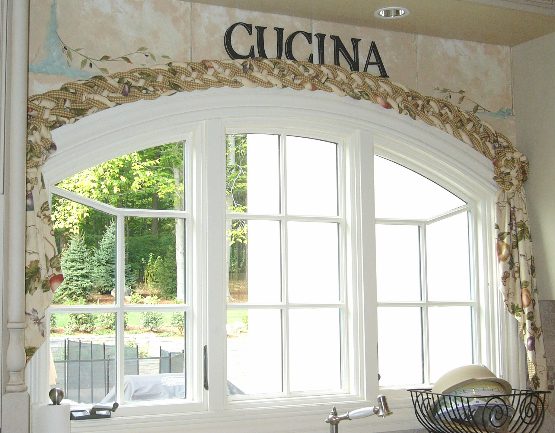 Braided Arch with Knots and Cascades
Free Shop-At-Home Consultation
---
Our Free in-home consultation provides you with the ability to see various fabrics and colors in your own environment.
Nancy works directly with you to design, measure, and professionally install the perfect window treatments for your home or office.
You never have to leave the comfort of your own home or office, we come to you!
We work exclusively by appointment only, please click below to call or schedule your appointment today.